1 • 2 • 3 • 4 • 5 • 6 • 7 • 8 • 9 • 10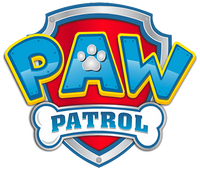 Season 10 is the tenth season of PAW Patrol. It was renewed on March 24, 2022.
Writers
Here is a list of possible writers for Season 10:
Episode list
Each listing will contain the episode number, name, original U.S. airdate, and its writer.
---
TBA
---
Trivia
Produced by SpinMaster Entertainment, PAW Patrol season 10 (26 episodes, produced by Spin Master Entertainment) will follow the PAW-some pack of pups, including Chase, Marshall, Rubble, Skye, Rocky, Zuma, Everest and Tracker, on even more action-packed rescue missions and adventures--whether it's deep in the unexplored regions of the jungle or out-of-this-world trouble in Adventure Bay.
There could be new voice actors this season.
There also could one or two new sub-series.
New pups could debut, as well as new vehicles.
Title Cards
Coming soon.
References
TBA