1 • 2 • 3 • 4 • 5 • 6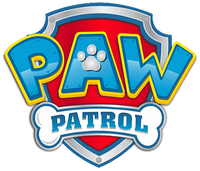 Season 2 is the second season of PAW Patrol. It premiered with "Pups Save the Space Alien"/"Pups Save a Flying Frog" on August 13, 2014, and ended with "Pups Save a Snowboard Competition"/"Pups Save a Chicken of the Sea" on December 4, 2015. This season contained 26 episodes.
Writers
Here is a list of writers for Season 2 and how many episodes they wrote. This list is in most-to-least order.
Episode List
Each listing contains the episode number, name, original U.S. air date, and its writer.
---
---
---
---
---
---
---
---
---
---
---
---
---
---
---
---
---
---
---
19. Pup-Fu! (10-16-2015, Ursula Ziegler-Sullivan)
---
---
---
---
---
---
---
---
Season 2 Trivia
Title Cards