1 • 2 • 3 • 4 • 5 • 6 • 7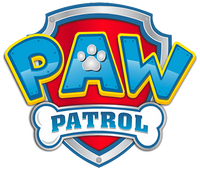 Season 7 is the seventh season of PAW Patrol which premiered on March 27, 2020 with "Mighty Pups, Charged Up: Pups Stop a Humdinger Horde" and "Mighty Pups, Charged Up: Pups Save a Mighty Lighthouse".
Writers
Here is a list of writers from Season 7:
Here is a list of some possible writers for Season 7:
Episode List
Each listing will contain the episode number, name, original U.S. airdate, and its writer.
---
---
---
---
---
---
---
---
---
---
---
---
---
---
---
---
---
---
---
---
---
---
---
---
---
Season 7 Trivia
There could be changes to voice actors in this season along with a new voice actor for the new pup Rex.
The PAW Patrol gained 2 new team members: Rex and Wild Cat, and also gained a new vehicle called the Dino Patroller.
In the seventh season of PAW Patrol (26 half-hour episodes, produced by Spin Master Entertainment), the heroic pack of pups - Chase, Marshall, Rubble, Skye, Rocky, Zuma, Everest and Tracker - go on super-charged adventures after receiving all-new abilities when a super power replicating baddie, The Copycat, arrives in Adventure Bay. Then, the PAW Patrol travel to Dino Land where they meet new pup and dinosaur expert, Rex. With brand-new rugged Dino Rescue gear, heavy-duty vehicles and tools, the pups are ready for action-packed prehistoric rescue missions.
---
Title Cards
Community content is available under
CC-BY-SA
unless otherwise noted.