1 • 2 • 3 • 4 • 5 • 6 • 7 • 8 • 9 • 10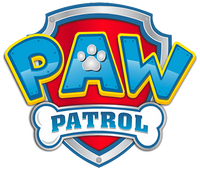 Season 9 is the ninth season of PAW Patrol. It was renewed on February 18, 2021, and premiered on March 25, 2022 with "Liberty Makes a New Friend" and "Pups Save the Pup Pup Boogie Contest".
Writers
Here is a list of writers from Season 9:
Here is a list of possible writers for Season 9:
Episode list
Each listing will contain the episode number, name, original U.S. airdate, and its writer.
---
---
---
---
---
---
---
---
Trivia
Produced by Spin Master Entertainment, PAW Patrol season 9 (26 episodes) will continue to follow the paw-some pack of pups as they embark on all-new action-packed rescue missions and work together to help their community of Adventure Bay.
The following are the new voice actors for this season. More new voice actors could be introduced.
There also could one or two new sub-series.

One of them is Big Truck Pups, and another possibly being Aqua Pups (though it has not been confirmed as to whether this is a special or sub-series).
Another one is also Cat Pack, which debuted in Episode 2.

New pups could debut, as well as new vehicles.

Liberty also appears in the show for the first time.
The Cat Pack gets their origin episode this season and debuts in the series.

Al will make his debut in this season, along with a new location and HQ (the location being Big Valley, and the Truck Stop HQ).
It has also been revealed that PAW Patrol season nine will also have 38 11-minute episodes and seven 22-minute specials.
This season marks PAW Patrol as the first Nick Jr. series to hit its ninth season, since the original Dora the Explorer ended at its eighth season in 2019. The show is now the longest-running Nick Jr. show in terms of seasons.
Title Cards
References
TBA