1 • 2 • 3 • 4 • 5 • 6 • 7 • 8 • 9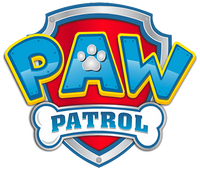 Season 9 is the ninth season of PAW Patrol which was renewed on February 18, 2021. It was originally supposed to premiere in September 2021, but, since there was no indication of it premiering in that month, it was put at an unknown date in 2022.
Writers
Here is a list of possible writers for Season 9:
Episode List
Coming soon.
Season 9 Trivia
Produced by Spin Master Entertainment, PAW Patrol season 9 (26 episodes) will continue to follow the paw-some pack of pups as they embark on all-new action-packed rescue missions and work together to help their community of Adventure Bay.
There could be new voice actors this season.
There also could one or two new sub-series.
New pups could debut, as well as new vehicles.
Title Cards
Coming soon.
References
TBA