¡Hola, soy un hispanohablante!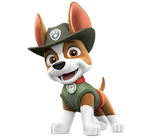 This user is fluent in Spanish, just like Tracker!
| | |
| --- | --- |
| | This user is a fan of Skye. |
| | |
| --- | --- |
| | This user is a fan of Ryder. |
| | |
| --- | --- |
| | This user is a fan of Danny. |
My Favorite Episodes
Trivia
My favorite pup is Rubble.
I don't have a less favorite Paw Patrol member, 'cause there all awesome.
I have my own Paw Patrol merch collection.
My favorite all-time episode is "Pups Get a Rubble". (You probably know why.)
My less favorite episodes are...
My favorite human characters are... Ryder, Danny, Cap'n Turbot, Francois Turbot, Mr. Porter, Farmer Al, Katie, and Alex.
My favorite Antagonists are... Mayor Humdinger, Kitten Catastrophe Crew, and Harold Humdinger.
I don't think I have a less favorite character.
The first episode I watch of the series was "Pups and the Kitty-tastrophe"/"Pups Save a Train".
I actually watch the series when it first premiere back in August, 12 2013.
I speak two languages which are Spanish, and English.
I own a female beagle name Roxy.
"Pups Save a Space Rock"/"Pups Save a Good Mayor". Premiere on my sister's b-day!
My favorite color is purple!
My dream, is to some day become a voice actress in the future.
I was born in December, 6 2002.
Beside of a Paw Patrol fan. I'm also a Looney tune fan, as you can tell by my user name. Daffy Duck is my favorite Looney Tune.
My Favorite Pages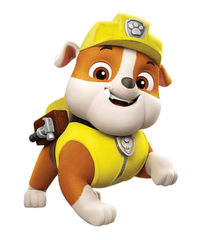 Community content is available under
CC-BY-SA
unless otherwise noted.