| | |
| --- | --- |
| | This user is a fan of Ryder. |
| | |
| --- | --- |
| | This user is a fan of Chase. |
| | |
| --- | --- |
| | This user is a fan of Rocky. |
| | |
| --- | --- |
| | This user is a fan of Zuma. |
| | |
| --- | --- |
| | This user is a fan of Skye. |
| | |
| --- | --- |
| | This user is a fan of Rex. |
| | |
| --- | --- |
| | This user is a fan of Arrby. |
| | |
| --- | --- |
| | This user is a fan of Alex. |
| | |
| --- | --- |
| | This user is a fan of Katie. |
| | |
| --- | --- |
| | This user is a fan of Cali. |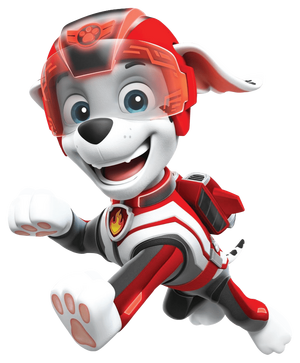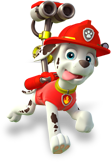 My Other Favorite Wikis
About Me
Hi, I'm Samuelgoodboy! You can call my full name is Samuel Lagrio. I joined this wiki since May 27, 2020. PAW Patrol was my second favorite show to watch then followed by PJ Masks, Spongebob Squarepants, etc. Marshall was my most favorite character in this series. I am actually "fired up!" with this dog and all the pups I also like was PAWsome, whenever there is any trouble the PAW Patrol are there to save the day.
Here's my things I like or I do:
I'm 16 years old
I like playing basketball
I'm a Catholic
I'm about 5'8" in height
I love all episodes to watch sometimes especially season specials
I love to watch PAW Patrol especially with PJ Masks and Spongebob Squarepants
I live in the Philippines
I was watching movies with my family when I just tired sometimes
My zodiac sign is Aquarius
My favorite youtuber is PrestonPlayz aka TBNRFrags
My favorite games are Minecraft and NBA2K
My favorite superhero is Spider-Man
My favorite color is Blue
When I grew up and no longer young, I still like watching animated series
My Milestones
1,000 edits: July 24, 2020
2,000 edits: September 6, 2020
3,000 edits: To be announced
4,000 edits: To be announced
5,000 edits: To be announced
6,000 edits: To be announced
7,000 edits: To be announced
8,000 edits: To be announced
9,000 edits: To be announced
10,000 edits: To be announced
My Contributions
My Favorite Pages
My Favorite Pups/Characters
These Pups Are PAWsome!
My Favorite Episodes
Season 8
Coming Soon.
Notes 🏀🐶
Please contact me if you need your help in the Message Wall. 💙
---
If you are a bad puppy in this Fandom Wiki, that means your account is blocked by an admin so be nice and not to feel rage or rude. Do NOT created your sock puppet accounts that will cause your account being blocked again (ex. Christian peñafranda 2: vandalism in Jet to the Rescue's page), so that is your valid reason and DON'T take it personally.
Thank You!
Community content is available under
CC-BY-SA
unless otherwise noted.