MEOW
If you don't know how to edit/make new pages or just want some tips, feel free to message me on the Discord server and I'll be happy to give a tutorial and answer all your questions
MEOW
| | |
| --- | --- |
| | This user is a fan of Zuma. |
| | |
| --- | --- |
| | This user is a fan of Rocky. |
| | |
| --- | --- |
| | This user is a fan of Wally. |
| | |
| --- | --- |
| | This user is a fan of Tuck. |
| | |
| --- | --- |
| | This user is a fan of Ella. |
A bit about myself
Very proud of having the gift of autism. Feel free to ask any questions about it.
I love cars (not the movie although that's good too), but especially old American V8's (mid-'50-early-'70).
Fav car got to be Eleanor ('67 Ford Shelby Mustang GT500).
Fan of PAW Patrol (obviously).
I can be very competitive in basically anything that any time.
Accomplished on this Fandom
Besides the obvious of new/old info and correcting wrong/bad grammar:
Having the honor to create and develop with SirBlaze the Discord server for this Wiki.
Been granted the rank Discord Pup for the reason above.
Been granted the rank Rollback (January 30, 2020).
Been granted the rank Admin (October 1, 2020).
My favorite episodes
MEOW

ADMINISTRATOR
This person is an administrator of the PAW Patrol Wiki! You can send them a message on their message wall if you have any questions or need help on the wiki. They can also be messaged to report a rule-violating user. If this admin is away or unable to help with a specific problem, contact another admin listed at the bottom of the profile page.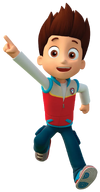 "Whenever you're in trouble, just yelp for help!"
The admin list is proof of this user's administrative status. If this user's name is not on the list, they are pretending to be an administrator, which violates our guidelines. Users pretending to have any sort of administrative status should be immediately reported to SirBlaze.
MEOW
Community content is available under
CC-BY-SA
unless otherwise noted.